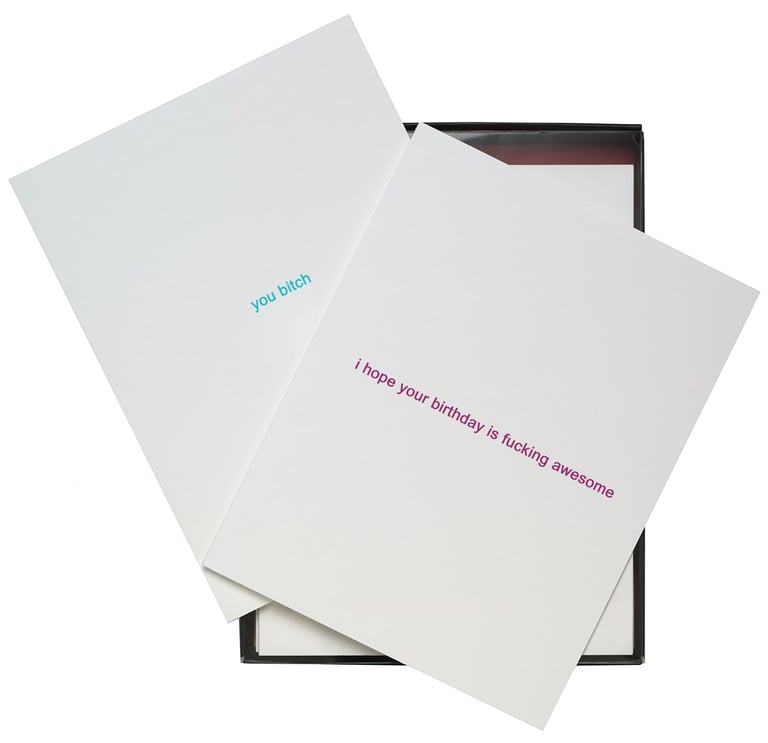 the best birthday collection
8 birthday cards that don't suck . 4 designs, 2 each.
• i hope your birthday is fucking awesome / like julia roberts after her shopping spree in pretty woman, awesome
• happy birthday to someone i will try to remember if i suddenly get famous / if not, call my people
• it's you and me, through thick and thin / god willing, more thin. happy birthday
• you bitch / what i mean is… you look amazing birthday girl!
4.25 x 5.5 - heavy white stock - raised type - 8 signature red envelopes
omw-8bb $20