oh my word is the inner voice of me, leslie kolk, a recovering ad writer who ditched her childhood dream of becoming a ballerina for a slightly less painful career in advertising. a decade or so after lending my voice to other brands, i left my cushy job to hang my own small business shingle. greeting cards were the obvious next step as i was already making cards for my loved ones – and not-so-loved ones – because i just couldn't find any that conveyed what i wanted to say. today there are tons of awesome card companies, but in 2008, not so much. i think of oh my word cards as smartly sarcastic and straight up honest. the kind of things you want to say, but know you shouldn't. but you totally should.

oh my word has won 5 louie awards, (think oscars for greeting cards) including card of the year (think best movie) for this halloween number.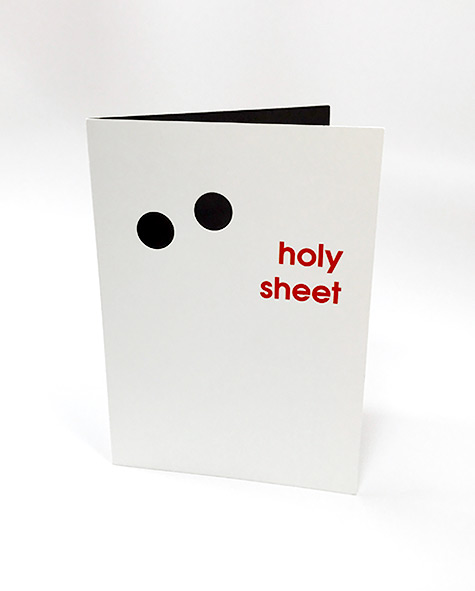 hope you like what you see, you lol, and maybe even buy something. no pressure tho. if you 'wanna reach out, here's the place to do it.