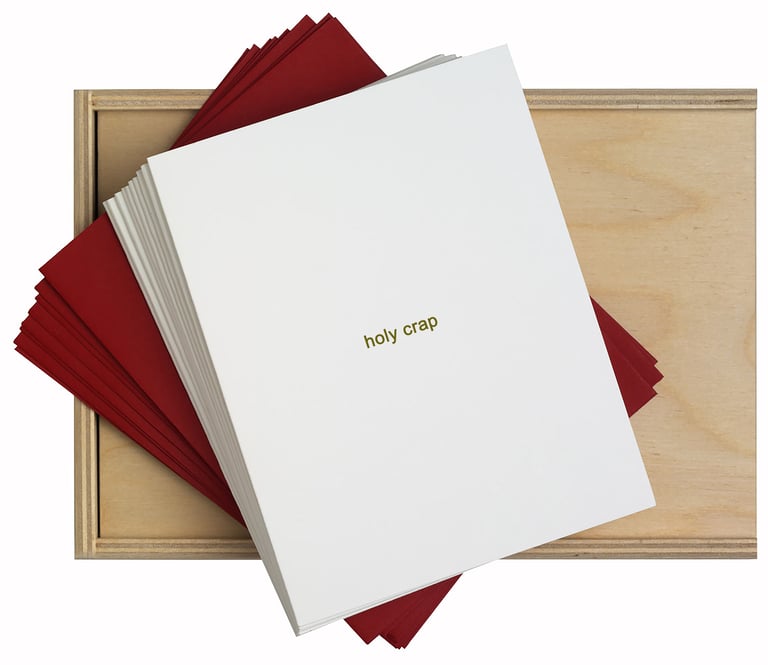 10 'gotta have, like right this minute, everyday greeting cards in a chic wooden box.
• you. you. you. / what i mean is… happy birthday, friend
• whatever. / you want. happy birthday
• thanks / you're nicer than you look
• get well soon / i can only be nice for so long
• la dee fuckin' da / what i mean is… i'm so happy for you!
• my therapist says it's not your fault / happy mother's day
• if i've told you once, i've told you a thousand times / i love you dad
• smart ass / what i mean is… congrats grad
• thinking of you / …bound. happy matrimony
• holy crap / what i mean is… you're going to be a mom!
4.25 x 5.5 - heavy white stock - raised type and letterpress - 10 signature red envelopes
omw-10ed $30